Water for Peace
Challenges and Benefits of Cooperation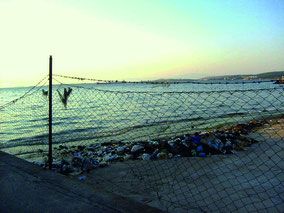 Transboundary water cooperation provides a foundation for peaceful and sustainable management and use of water resources. Yet initiatives to strengthen water cooperation face several challenges, both at national and international level.

In many countries, institutions in the water sector are fragmented and not working together. Water infrastructure is often poor, licensing intransparent and rules are applied arbitrarily. Under these conditions, different water users frequently compete with each other.                                                                                                                     

This also affects international cooperation. Already data exchange can be a severe challenge. In addition, downstream riparians often do not receive water of sufficient quantity and quality, due to overuse and pollution further upstream.

The benefits of successful cooperation are manifold: agreements ensure a more balanced distribution of water and thus more equitable access. Bottlenecks are avoided, ensuring water security. Integrated water management avoids overexploitation of resources and contributes to the preservation of water ecosystems.

Cooperation in the water sector often serves as a catalyst for overcoming cultural and political tensions. However, the riparian countries themselves must desire cooperation - the international community can then assume a supportive role.
Water Diplomacy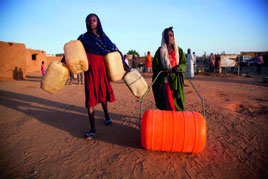 Agreements on shared use of water exist in many transboundary basins, for example: the Nile Basin Initiative in North-Eastern Africa, the International Sava River Basin Commission in South-Eastern Europe and the Indus Basin in South Asia.

However, many of these agreements are rather conventional and fall short of sufficiently addressing challenges such as the global climate change. The effects of climate change make the        water sector more  vulnerable to disturbances and water resources management more complex; mitigating conflicts over water thus requires more holistic approaches.

In addition, in many cases, water is a governance problem rather than actually scarce.
Water diplomacy is a strategic tool to address these challenges. Key targets of negotiating and mediating across cultures are:
understanding and integrating multiple perspectives

defining water as a flexible resource

accepting the complexity and low predictability of water resources and their management
If successful, water diplomacy can be a valuable contribution to conflict resolution.
The Water Initative for Central Asia
The "Berlin Process" is an example of water diplomacy as part of preventive foreign policy: in 2015, the conference "Water and Good Neighbourly Relations in Central Asia" launched the German Foreign Office's third phase of its Water Initiative for Central Asia, a process initiated in 2008. With the second "Joint Berlin Declaration" Kazakhstan, Kyrgyzstan, Tajikistan, Turkmenistan, Uzbekistan and Germany confirmed their intent to continue their cooperation on sustainable water management in Central Asia.
The Water Initiative for Central Asia provides:
political and institutional support: building effective institutions for water management

scientific and technical support: collecting data and establishing reliable databases

education support: masters course "Integrated Water Resources Management" at the German-Kazakh University in Almaty
The Berlin Process serves as a neutral platform for dialogue. It uses water as a key to strengthening cooperation in the region, and to building trust amongst the Central Asian states.